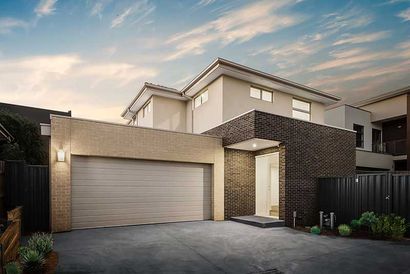 With the various COVID-19 restrictions and regulations becoming the new normal, the building laws and regulations still permit residential and commercial construction but there are a few necessary changes to keep everyone safe, especially in enclosed working spaces.
The construction industry within Melbourne has been identified as high risk and as such requires a specific and tailored COVIDSafe plan to continue operating.
You can rest assured that BuildPoint is strictly following our own COVIDSafe plan and for all intents and purposes it is business as usual within the limits of the current COVID-19 building laws and regulations.
INTRODUCTION OF NEW BUILDING LAWS AND REGULATIONS
Under the present stage 4 restrictions, the number of people allowed on a building site is limited to five, plus one supervisor, for small-scale construction such as homes.
Workers in enclosed spaces must allow four square metres of space between them.
Workers are also limited in their movement between sites and need to wear the appropriate personal protective equipment (PPE).
Although we are adapting to the regulations it means construction will take a little longer than it used to, but we're still delivering the same high quality, excellence and exceptional results you've come to expect from BuildPoint.
HOME BUILDING DESIGNER
To keep our clients and our team safe we've introduced online meetings using Zoom.
We can still offer all our design and planning services using Zoom and the latest AutoCAD and Revit architecture software. You can see your new building design before it's built so you can adjust and tweak everything to perfection and avoid potential building errors.
Our building consultants can take care of everything for you, including complete design and planning.
VICTORIAN BUILDING AUTHORITY
For more information and the latest updates on the COVID restrictions and regulations, visit the Victorian Building Authority website.
You'll find lots of useful information to help you plan the design and construction of your new home or commercial premises within the new Victorian guidelines.
The team at BuildPoint can also offer expert advice on the new building laws and regulations, as well as drafting services, town planning permits, plans and permits, and architectural building designs.
BUILDING CONSULTANTS
At BuildPoint, our 30+ years of experience in the home building industry enables us to simplify the process of designing and construction of your new home for you.
We're a boutique company based in Melbourne offering a complete home building service, and we're with you every step of the way, from design to construction and even finance and permits.
At BuildPoint you will experience a family warmth, along with strong eagerness to turn your visions into a liveable reality. Call us on 1300 787 552 or contact us online to make your building dreams come true.